About Pushpak Cargo packers and Movers
Do you intend to relocate your house, place of business, or vehicle? any Indian city. For the best Packers and Movers services for your house relocation, workplace relocation, local relocation, and car and any type of vehicle moving services anytime, anywhere in Mundra, Gandhidham, Mandavi, Anjar, Bhuj, Kachchh, Nakhatrana Gujrat as well as all India, call us and enjoy.
More than just big men hauling furniture is involved in packing and moving. A combination of knowledge, skill, and experience are needed for a successful move. All of the members of our packing crew are full-time workers who must go through essential training programmes to learn the talent of packing.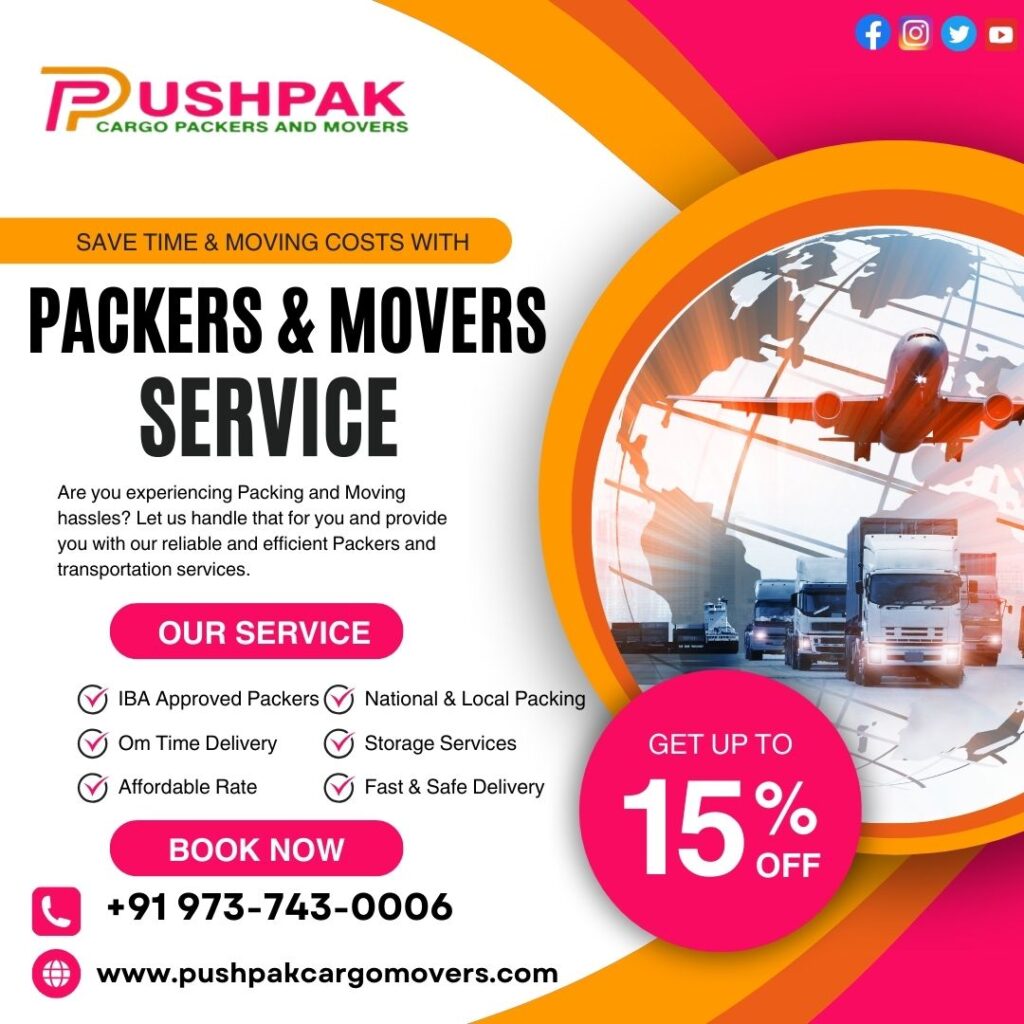 We provide Safe, high quality Materials and less time for our work.
 We offer professional relocation, moving and packing, Loading and Unloading, House Shifting, Office Relocation, Storage Services, Car and bike Transportation etc. in metropolitan cities and small cities to ensure total safety and timely delivery of your goods in perfect condition. We take the pleasure of serving our clients 24X7 on just one call – +91-9737430006
We understand that storing your belongings is a big decision, and we want to ensure you are comfortable with the process. That's why we offer free consultations to discuss your needs and find the best storage solution for you.
Pshpak Cargo Packers and Movers Gandhidham is a leading packing and moving company in the city. We offer a wide range of services, including domestic relocation, office shifting, and car & bike transportation.